Join the No.1 Ecommerce solution in Europe's network
0845 129 4800
A complete Partnership Program
to compliment your business strategy
Actinic proposes 3 partnership agreement levels adapted to suit your business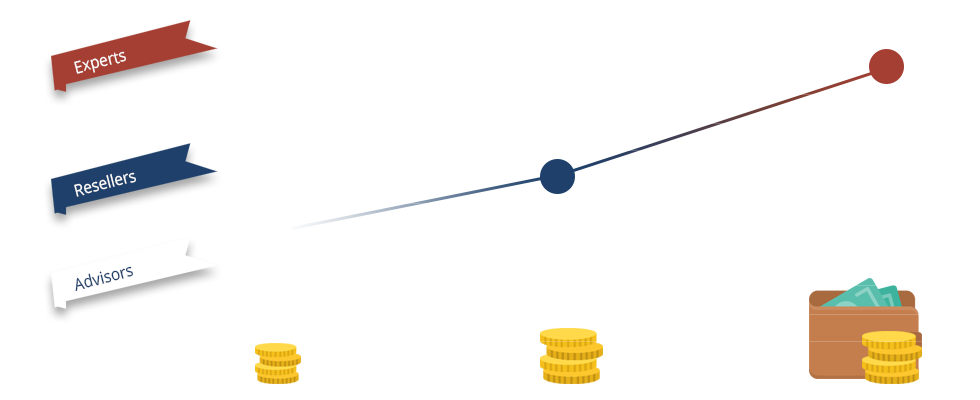 Our experts accompany you towards success.
Discover the advantages of being an Actinic Reselling Partner
Advisor
Reseller
Expert
Actinic Sales Assistance
An e-Commerce expert accompanies you at the close
E-Commerce demonstration website
Sales training and Coaching
Co-hosting Open House Events for your customers and prospects
Co-hosting lead generating webinars for your customers and prospects
Access to teleprospecting campaigns
Access to the Actinic Services Platform
Sending incoming leads
Actinic account manager
Access to the Actinic orders and accounts platform
Marketing tools and materials
Actinic Partner Certificate logo
Customisable sales documentation
Special Partnership rates for e-Commerce site creation
Partnership announcement mailer kit
Website content creation
Partner event invitations
Acquiring expertise
Test website for training purposes
Unlimited online support
Technical ERP Link training
Technical training on the Actinic Solution
Access to the Priority Phone Support Helpline (*trained partners only)
Other partnership agreements
Do you have a web agency? Are you an IT developer wishing to build custom features and applications for Actinic customers? Are you a web designer, an e-Commerce consultant or other?
Contact us and find out how we can partner with you to help you build your business around e-Commerce!